Doughnut economics : seven ways to think like a 21st century economist
Cornerstone 2017, 384 pagina's - €
Vertaling verschijnt binnenkort bij Nieuw Amsterdam
Bio op website Kate Raworth
(19?) en
Twitter
Korte beschrijving op website
Humanity's 21st century challenge is to meet the needs of all within the means of the planet. In other words, to ensure that no one falls short on life's essentials (from food and housing to healthcare and political voice), while ensuring that collectively we do not overshoot our pressure on Earth's life-supporting systems, on which we fundamentally depend – such as a stable climate, fertile soils, and a protective ozone layer. The Doughnut of social and planetary boundaries is a playfully serious approach to framing that challenge, and it acts as a compass for human progress this century.

Een citaat uit een recensie
Afbeeldingen staan centraal in het betoog van Raworth, en met reden. Die moeten namelijk een bijdrage leveren aan de transitie van 'oud' naar 'nieuw' economisch denken. De belangrijkste visualisatie is deze Doughnut, die het Bruto Binnenlands Product zou moeten vervangen als graadmeter voor de welvaart in een land:
De binnenste ring definieert elf basisvoorzieningen waar ieder mens recht op heeft; de buitenste ring geeft negen planetaire grenzen weer. Volgens Raworth is de doelstelling van de mensheid in de 21e eeuw om binnen het 'rechtvaardige en veilige' deel van de Doughnut te komen en te blijven. Naast de donut komt Raworth met nog zes nieuwe visualisaties voor economen in de 21e eeuw; de meeste zijn reeds te vinden op haar website.
Bron: Follow The Money
Lezen: de Donut-economie van Oxford-onderzoeker Kate Raworth
(20 april 2017)
Fragment uit 1. Change the goal
A twenty-first compass
First, to get our bearings, let's put GDP growth aside and start afresh with a fundamental question: what enables human beings to thrive? A world in which every person can lead their life with dignity, opportunity and community - and where we can all do so within the means of our life-giving planet. In other words, we need to get into the Doughbut. It's the visual concept that I first drew in 2011 while working with Oxfam, and it is inspired by cutting-edge Earth-system science. Over the past five years, through conversations with scientists, activists, academics and policymakers. I have renewed and updated it to reflect the latets in global development goals and scientific understanding. So let me introduce you to the one doughnut that might actually turn out to be good for us.
What exactly is the Doughnut? Put simply, it's a radically new compass for guiding humanity this century. And it points towards a future that can provide for every person's needs while safeguarding the living world on which we all depend. Below the Doughnut's social foundation lie shortfalls in human well-being, faced by those who lack life's essentials such as food, education and housing. Beyond the ecological ceiling lies an overshoot of pressure on Earth's life-giving systems, such as through climate change, ocean acdification and chemical pollution. But between these two sets of boundaries lies a sweet spot -shaped unmistakably like a doughnut - that is both an ecologically safe and socially just space for humanity. The twenty-first-century task is an unprecedented one: to bring all of humanity into that safe and just space.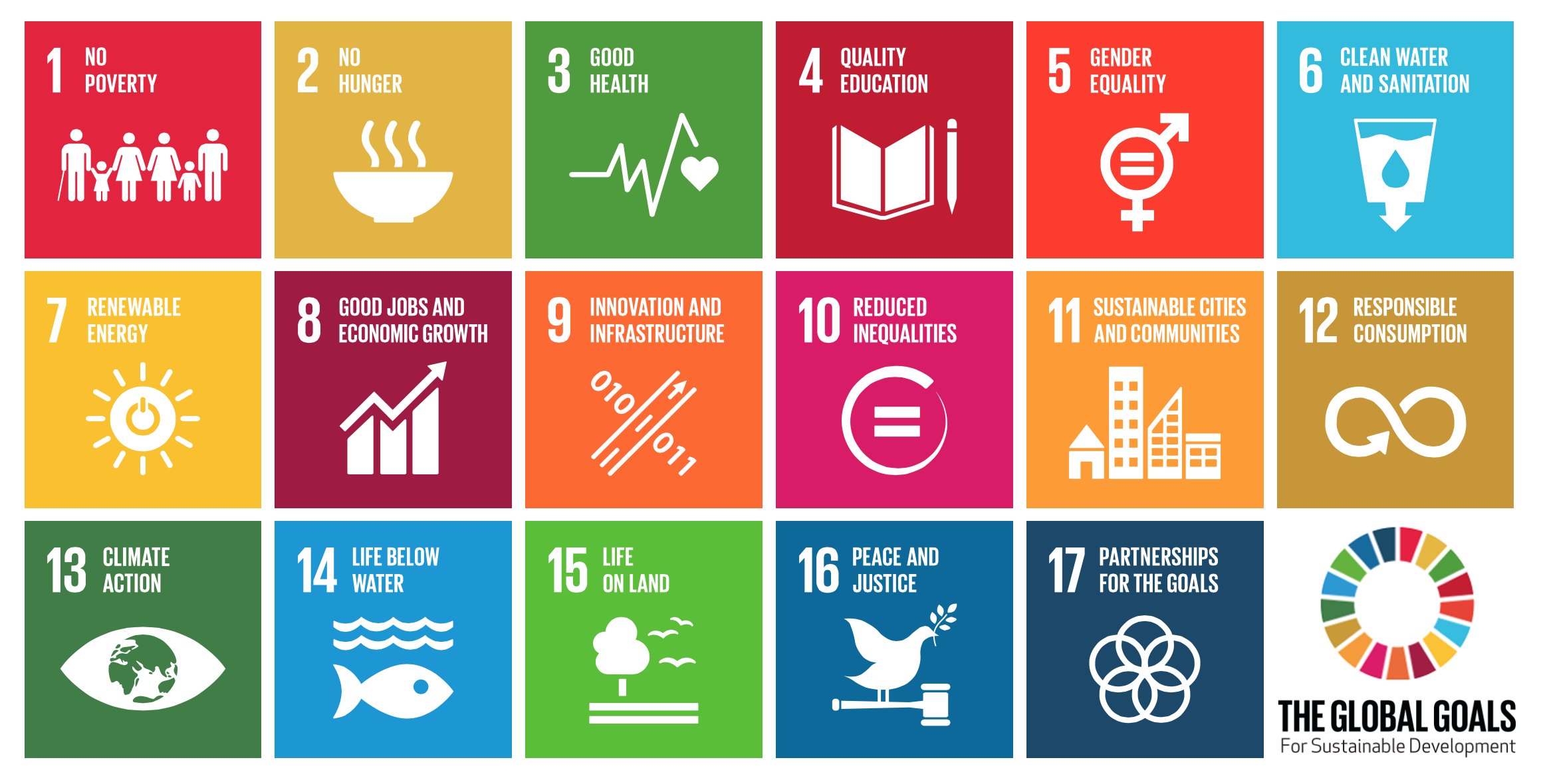 The Doughnut's inner ring - its social foundation - sets out the basics of life on which no one should be left falling short. These twelve basics include: sufficient food; clean water and decent sanitation; access to energy and clean cooking facilities; access to education and to healthcare; decent housing; a minimum income and decent work; and access to networks of information and to networks of social support. Furthermore, it calls for achieving these with gender equality, social equity, political voice, and peace and justice. Since 1984, international human rights norms and laws have sought to establich every person's claim to the vast majority of these basics, no matter how much or how litle money or power they have. Setting a target date to achieve all of them for every person alive may seem an extraordianry ambition, but is is now an official one. They are all included in the
United Nation's Sustainable Development Goals
- agreed by 193 member countries in 2015 - and the vast majority of these goals are to be achieved by 2030. (pagina 44-45)
Artikel
:
Donut economie - verander het doel
(april 2017) Met hierin
7 korte filmpjes
om haar theorie uit te leggen.
Column Ewald van Engelen
:
'Groen-rechts is dweilen met de kraan open'
(De Groene Amsterdammer, 27-4-2017 & Follow The Money)
Artikel/interview:
Verander de wereld, begin met een potlood
(De Groene Amsterdammer, 5 juli 2017) Fragment daaruit:
Ik citeer in dit verband graag de Amerikaanse architect en systeemtheoreticus Buckminster Fuller: "Je verandert niets als je je slechts kant tegen het bestaande. De enige manier om daadwerkelijk iets te veranderen is door een nieuw model te ontwikkelen dat het oude obsoleet maakt." Kritiek op het bestaande is niet genoeg, je moet ook met alternatieven komen. Vandaar mijn pleidooi voor rentevrij geld, voor complementaire munten, voor belasting op vervuiling, grondstoffen en land, voor een basisinkomen, voor circulaire economieën, voor een alternatief ondernemingsmodel dat niet draait om maximale aandeelhouderswaarde, voor fysieke meeteenheden in plaats van de monetaire van het bbp, voor open access in plaats van private intellectuele eigendomsrechten. Wat dat betreft leven we in een unieke tijd. Nog nooit stond er zoveel op het spel en was onze creativiteit zo groot. Ik ben uitgesproken optimistisch.'
Youtube - Kate Raworth on Growth
(maart 2014) (RSA) (3:26)

Youtube - Why it's time for 'Doughnut Economics' | Kate Raworth | TEDxAthens
(2014)

Terug naar Overzicht alle titels